SIGNATURE PROGRAMMES

SMCCI Academy offers a comprehensive suite of foundation, intermediate and advanced programmes to provide aspiring entrepreneurs, businesses, youth and any individuals with skills upgrading opportunities. Each programme spans across two to three months and comprises of four modules with an exclusive end-programme showcase, ranging from mentoring, networking and pitching sessions.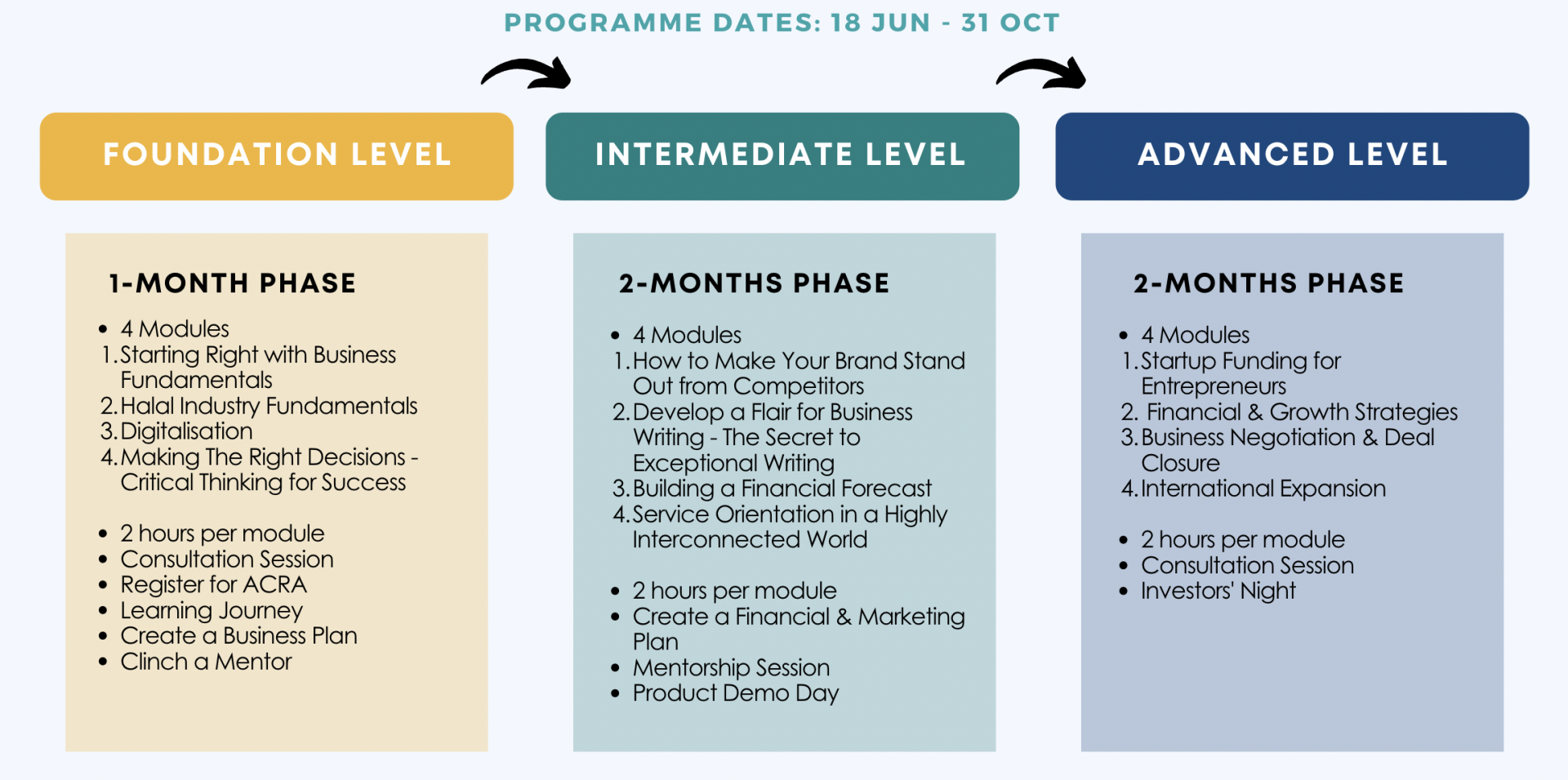 Register by 31 May to enjoy early bird discounts of up to $150! (U.P. $550)
PROGRAMMES

Each of these signature programmes will also be offered at three stratified levels, namely the Foundation, Intermediate and Advanced levels, to ensure that participants of various levels and backgrounds are accounted for. You can register for a 1-month programme and complete one level instead of all three.
Are you a home-based business looking to expand? Take your business to the next level with our programme and gain valuable knowledge and connections!
Ready to turn your innovative ideas into real businesses? Enrol in our programme and we'll guide you from start to end! Your business idea could be the next big thing.
It's never too early to start! If you're aged between 13 - 18 year old, come join us and discover what it means to be a future-ready employee.
Keen on exploring the halal business industry? If you are ARS certified, sign up and learn the fundamentals as well as other crucial skills required in a workplace!
Created with